Martin Collison, BSc (Hons), FRSA, FCIEA, FRAgS, MIAgrM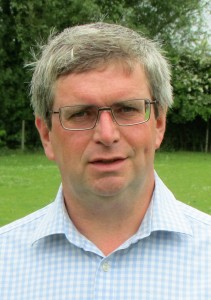 Martin has an degree in agriculture from Wye College, University of London.  He then taught for 16 years at Writtle College specialising in financial management, agricultural trade, EU policy and business strategy.  Martin also established a series of projects to link the College with other EU states to facilitate staff and student exchange, joint course delivery and the delivery of EU funded projects.  He has taught short courses in Finland, the Netherlands and Romania.
He continues to work closely with the education sector and now gives guest lectures on food markets and policy at the National Centre for Food Manufacturing at the University of Lincoln.
Martin co-founded an import business in 1990 which he sold in 1999 and was a partner in the family farm J A Collison and Sons from 1994-2008 which supplies cut flowers to supermarkets.  He founded Collison and Associates with Lynn in 2002, having been a consultant since 2000.  His clients have included a wide range of commercial, public and third sector bodies and he specializes in developing strategies, projects and programmes to deliver change in rural areas.  During 2012-13 Martin worked alongside the team developing the UK Agri-Tech Strategy.
Martin is a member of: Greater Lincolnshire Food Board, Greater Lincolnshire Water Management Board, Norfolk Rural Development Strategy delivery group and the CLA's Agriculture and Land Use Committee.  He was Vice Chair of the Fens Adventurers Leader RDPE Group (2010-'13) and is Chair of the Cambridgeshire Fens Leader group (2015-2020).  He leads the Communications and Engagement work of Water Resources East (WRE).
As well as his Higher Education, consultancy and business experience Martin was a Principal Examiner for 'A' Level applied business for AQA from 2000-'13 following previous work as an examiner for City and Guilds and Edexcel.
Contacts: martin@collisonassociates.co.uk  +44 (0) 7802 480 848
Lynn Collison, BSc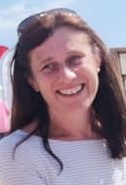 Lynn has a degree in commercial horticulture from Writtle College and the University of Hertfordshire.  As Director of Collison and Associates, Lynn has worked on a range of consultancy projects on agri-food, economic, rural and community development issues across the East of England, the East Midlands and nationally since 2002.
Lynn has a background in commercial horticulture with experience of dealing with the multiples, wholesale markets and direct sales.  This has included working for businesses in Lincolnshire (fresh produce), ornamentals (Norfolk) and nursery stock production (Essex).
Lynn runs flocks of pedigree Shetland and Norfolk Horn Sheep (and is a member of the Norfolk Horn Breeders Group committee), successfully showing and selling breeding stock and utilising conservation grazing.  Lynn is also a member of the Rare Breeds Survival Trust (RBST), a Shetland Sheep Society Breed Inspector and judges a range of sheep breeds at county shows across the UK.
Lynn has particular interests in livestock breeding, agricultural development, sustainability and rural services.  She has delivered and analysed large scale consultation activities with rural businesses, public sector bodies and business organisations, ranging from face to face and telephone interviews, to public consultation events for up to 200 people and surveys of over 130 farm businesses.
Lynn was a Non Executive Director of West Norfolk Primary Care Trust from 2000-06.  Her specific responsibilities, in addition to her Board role, included chairing: the West Norfolk Mental Health Partnership Board; the Mental Health Clinical Governance Committee; the Acute Care Forum; the West Norfolk Obesity Steering Group (a  sub group of the Local Strategic Partnership); and, the Audit Committee.  Lynn also acted as a Hospital Manager hearing appeals from patients detained under the provisions of the Mental Health Act 1983 until early 2008.
Lynn has combined her consultancy and professional work with a range of voluntary posts in Norfolk and the Fens.  She is currently chairman of the West Norfolk Leader RDPE group which is developing a rural business growth programme using RDPE, ESF and ERDF funding.
Contacts: lynn@collisonassociates.co.uk  +44 (0) 7802 480 844
George Collison, BSc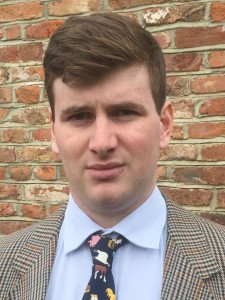 George has experience in agriculture including livestock, glasshouse and soft fruit production in the UK and has worked for JA Collison and Sons in fresh flower production for supermarkets and RW Walpole in arable, fruit supplies to the supermarkets and fruit plant production for UK and international markets.  George studied at Maastricht University in the Netherlands for a degree in Economics and Business Economics with a specialisation in Emerging Markets from 2016-19.
George has worked on projects for Collison and Associates Limited connected with the agrifood sectors in Lincolnshire, East of England and Gloucestershire.  During May-July 2019 George was based in Changsha, Hunan Province in China on behalf of Lincolnshire County Council to research agrifood trade, the market for AgriTech and the potential for educational and research exchanges.  He is now developing proposals for future trade relations between the UK and China, working on the EU SKIN and ENABLING projects and water related projects in the UK.
Contacts: george@collisonassociates.co.uk +44 (0) 7887 459 224
Hannah Swoboda, BSc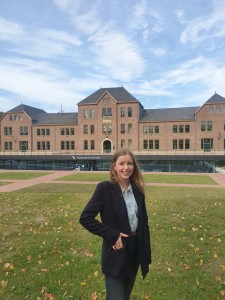 Hannah is from Hannover in Germany and has studied in the Netherlands and France.  Hannah has worked for Collison Associates since summer 2020 on the European Project ENABLING on the bio-economy and projects developing the UK trade in food with Europe.  Fluent in German and English, Hannah studied in English for a degree in International Business and is completing her Masters in International Business with a specialism in strategy and innovation.
Contact: hannah@collisonassociates.co.uk
Associates and Partners
We also work with a wide range of associates as needed on a project by project basis and  a wide range of other consultancies and Universities on collaborative projects.
In the last few years for example we have worked on projects with:
An EU wide team of Universities and businesses for two EU Thematic Networks on: Short Food Chains (SKIN); and the Bioeconomy (ENABLING)
SQW Group – international economic development consultants with whom we have worked since 2004.  We have worked alongside SQW for the EU Commission, BEIS, BIS, DEFRA, The Welsh Government and BBSRC in the last five years
Coffey International Development – international development consultants with whom we have worked on a project for the EU Commission with Deloitte, Ipsos, SQW, Eadater, AND International and Speed
SkillsReach with whom we have worked for New Anglia LEP and the ESFA on the development of sector skills plans
Adam Peacock of Codename Consulting who has worked with us for SmithsonHill
A team drawn from UEA, University of Aberdeen, NIAB, Richard Whitlock Ltd and Muntons Plc to develop a UK Cereals and Oilseeds Carbon Footprinting Tool for HGCA
A team including University of Lincoln and the University of Portsmouth for an international seed company
The University of Lincoln on the impact of coastal flooding on agricultural production
The University of Lincoln on food waste
The University of Lincoln for Midlands Connect on the future of rural mobility
The John Innes Centre for a genetics analysis company
The Adapt Group at UEA for a recycled packaging company
Emma Powlett – Rural Development Consultant and former East of England Regional Manager for DEFRA's rural grant team who has worked with us on the RDPE programme and Leader developments
Ben Steward – Bastin Steward, property consultants worked with us on the Norfolk Rural Development Strategy
Lindsey Mack – Cloudqast, online training and compliance company worked with us on the Norfolk Rural Development Strategy
---